Monday, 31st (Memorial Day)
Tired after the hike? I don't know where Monkey gets all his energy. [whisper, whisper]
He says his secret is the proper trail mix made of lots of peanut-M&Ms, raisins, C(z)heck mix, Brazil nuts, and liverwurst chips.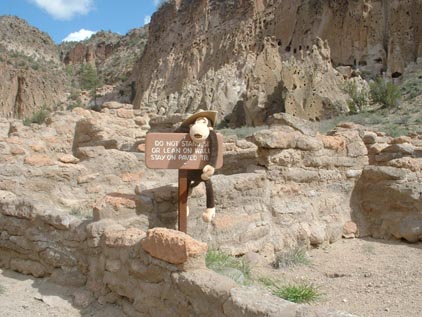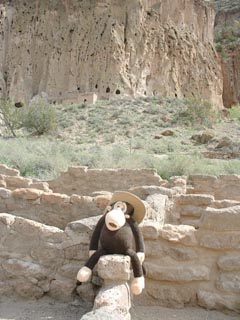 [whisper, whisper] And for lunch he swears by his backpacker's special: a peanut butter and banana sandwich in a pita pocket with lemon meringue pie for dessert.
Well, that explains why he has my carrying an ice-chest on our hike. I hope there's pie for me to.
[whisper, whisper] What do you mean, if I wanted some I should have remembered to pack some?!